SENSORY WALKS.INDOOR EASY EXERCISE games.
SEATED EXERCISEs.
Active health project
Meet: Friday 10-12am at Grange Farm Centre, Chigwell, Essex, IG7 6DP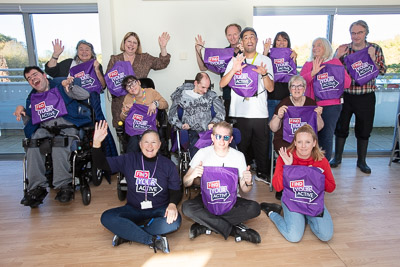 JOIN EPPING FOREST SUNFLOWER GROUP NOW
WE RUN CLASSES FOR SPECIAL NEEDS AND DISABILITIES AT
THE GRANGE FARM CENTRE, CHIGWELL, IG7 6DP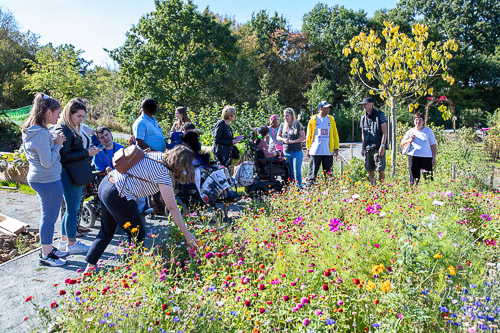 With tea and biscuits
£8 per session
We meet twice weekly and welcome new members and volunteers.
FIND YOUR ACTIVE
EPPING FOREST DISTRICT
 MAKE NEW FRIENDS KEEP FIT AND HEALTHY
AS PART OF A GRANT FUNDED PROJECT BY FIND YOUR ACTIVE, WEST ESSEX, THE EPPING FOREST SUNFLOWER GROUP AND ACE ACTIVITIES HAVE COMBINED TO PRODUCE A SERIES OF TWICE WEEKLY CLASSES TO KEEP OUR MEMBERS HEALTHY AND FIT.  WE HAVE A RANGE OF ACTIVITIES WHICH INCLUDE OUTDOOR SENSORY WALKS IN LOCAL NATURE RESERVES TO RELAX AND ENJOY THE BEAUTY OF THE NATURAL COUNTRYSIDE, INDOOR ACTIVITIES SUCH AS SEATED EXERCISES, GAMES INCLUDING BOCCIA, PARACHUTE GAMES AND CREATIVE ARTWORK FOR MENTAL STIMULATION AND ENCOURAGING NEW FRIENDSHIPS.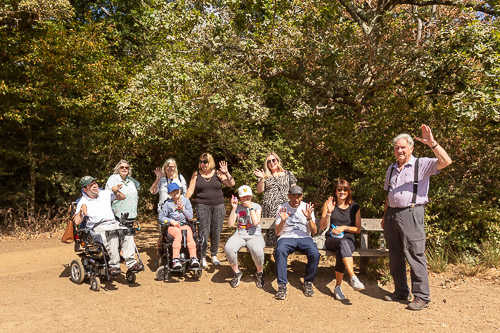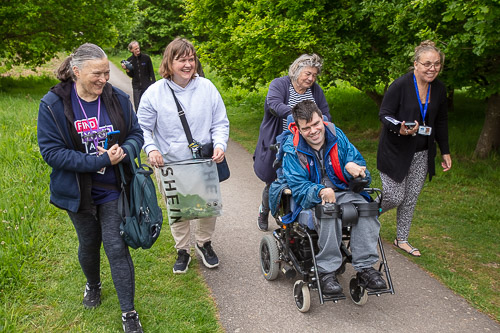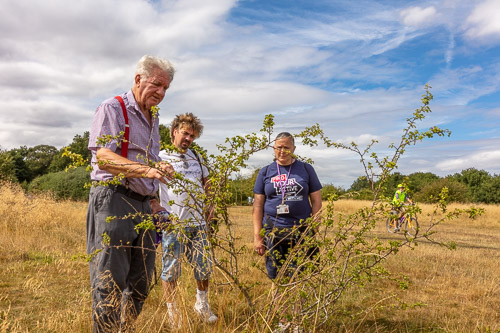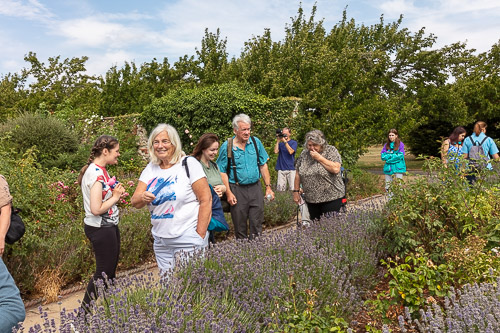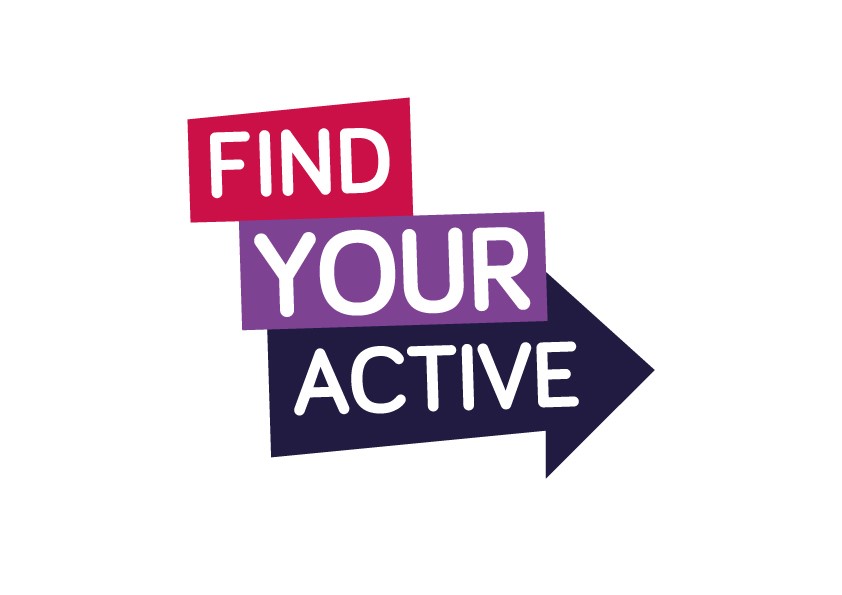 Our Classes
Our classes are relaxing and great fun.  They range from outdoor sensory walks to indoor seated exercises for that bad weather day. We have a range of fitness games such as Boccia, Curling and parachute indoor games.  Each one of us does what is manageable and there is no obligation to do more than you are able.
Enjoy all this and have a break with a nice cuppa and a biscuit!
BOCCIA GAMES
A great way to play and have some gentle exercise, popular with wheelchair users and special needs.  This and the Parachute game is great fun and encourages new friendships and time just flies by!
Seated Exercises
A range of gentle exercises to warm up your muscles and joints without exerting pressure and within 'your' scope. Suitable for wheelchair users, carers and special needs.  Contact us if you would just like to come and join us for a nice cuppa and chat about our activities.
Gardening activities
Grange Farm is fortunate to be sited on the Roding Valley Nature Reserve and so has plenty of walks.  We also have a large garden for vegatables and fruit so a nice place to potter about in.  There is also a large poly tunnel for the wet days.
 It has been a great privilege to meet John Price, Ray Harris and all the people who attend, help and support Epping Forest Sunflower group. The dedication and care to provide such fantastic all-inclusive sessions linking into their Climate Project, e.g., sensory walks, craft session, and gardening have been exceptional, producing beautiful work.
I am looking forward to seeing the new exciting programme of boccia, parachute game, an exercise class which is due to start soon, and which will keep more people active within the community.
"As secretary of the Sunflower Group I am always amazed by the friendship and kindness the members offer to friends and visitors alike.  The enthusiasm and energy that everyone puts into the activities that we offer brightens up my day. This includes the games and exercises but also art sessions, gardening and sensory walks."
Exercise.Walks.Nature
HEALTH AND WELLBEING
OPEN H0urs
Monday 10am – 12noon
Friday: 10am – 12noon
Sunflower Group and ACE Activities